Sign up for Riverbank Planting Field Day in Marshall, NC, Thursday, February 11, 2021: https://signup.com/client/invitation2/secure/8870018635893480127/false#/invitation.

We will be planting live stakes of native shrubs to protect river bank stability on Blannahassett Island. Sign up to join! We will demonstrate how to plant live stakes and give you the opportunity to plant some on the island. We recommend that you bring gloves, jackets, and boots appropriate for the weather conditions.

Southeast Stormwater Association (SESWA) Re-wilding Streams and Floodplains to Enhance Ecosystem Services, January 2021: https://www.seswa.org/webinars
International Erosion Control Association Webinar: Challenge Meets Opportunity: Global Erosion Control Case Studies, November 1, 2020: https://ehub.ieca.org/p/Global
First Annual National Stream Restoration Conference, August 23-25, 2021, Baltimore, MD: https://restorestreams.org/
NC State University River Course 101:  Stream Morphology Assessment
NC State University River Course 201:  Natural Channel Design Principles
NC State University River Course 401:  Construction Practices
American Ecological Engineering Society Annual Meeting:  https://www.ecoeng.org/
EcoStream Conference:  https://www.bae.ncsu.edu/workshops-conferences/ecostream-conference/
Stream Restoration Conferences:
Check back for future workshops in conjunction with Universities, Agencies, and Conferences!
River Course 101: Crowne Plaza Resort Golf Course, Asheville, NC, October 2019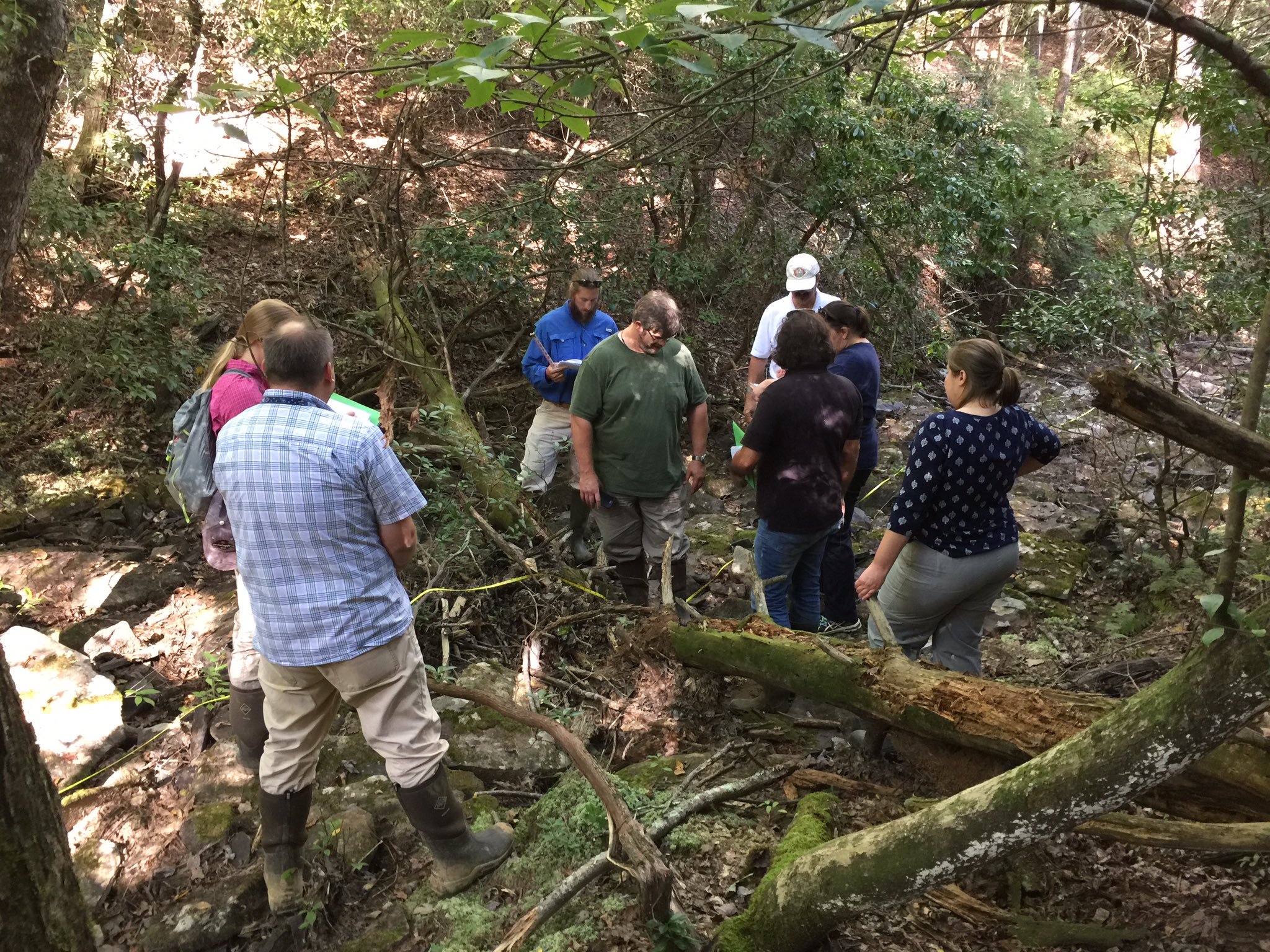 Stream assessment workshop in Fall Creek Falls State Park, TN