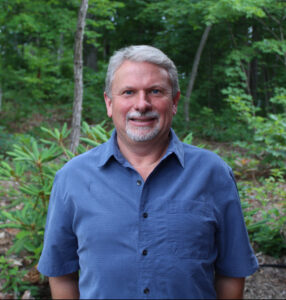 Gregory D. Jennings, PhD, PE
President, Jennings Environmental PLLC
Greg is a licensed professional engineer with 30 years of experience in ecological engineering, specializing in stream restoration. He founded the company to provide consulting services on ecosystem restoration planning, design, and implementation following his academic career in teaching, research, and extension at NC State University. Greg has partnered with non-profit groups, government agencies, and landowners to implement more than 300 restoration projects in North Carolina and surrounding states.
Zan Price, PE
Senior Engineer and Operations Leader
Zan is a licensed professional engineer with 15 years of experience in civil engineering, specializing in water resources and environmental engineering. He has worked as a consultant, educator, and environmental regulator to promote sustainable technology and environmental stewardship.
Eric Caldwell
Watershed Manager
Eric works with landowners, local officials, non-profit organizations, and funding agencies to coordinate restoration project planning and implementation. He brings more than 35 years of experience as a Cooperative Extension educator and economic development professional in Western North Carolina. Eric has a passion for connecting people to resources that lead to the protection and restoration of natural systems and an understanding of the critical role that our natural environment plays in sustaining quality of life.  
David Brown
Senior Scientist and Project Manager
David Brown's career spans a wide range of experience in the environmental field working with state and federal agencies and private entities in 32 states. This experience includes both management and technical performance on environmental studies and projects completed under federal and state regulatory agency programs associated RCRA, CERCLA, CWA, RHA, and NEPA. He is a sojourner in the field of geology and environmental restoration. 
Mike Hepp
Ecosystem Restoration Engineer
Mike has experience in various facets of engineering design, including stream
restoration, stormwater management design, utility design, grading design, and
associated engineering design. He is practiced in the preparation of design plans
utilizing AutoCAD Civil 3D software and has experience in the use of advanced engineering design applications including HydroCAD, TR-55, and TR-20.
Contact us using the form below: